History of Aeromet Industries
Founded in 1971 with an initial investment of $5,000, Aeromet Industries was committed to providing quality machining and manufacturing services from the beginning. At this time, all work was done by our two founding partners and the company operated from a rented garage in Lansing, IL. As the need for additional output increased, more machinery was purchased and additional employees were hired.
Over the years Aeromet continued to grow and moved to Griffith, IN, renting a larger facility and eventually moving into our current 25,000 sq. ft. location. Our commitment to our customers has led to designing, developing, and patenting one of the top mandrel drums in existence. Today we look to the future for the opportunity to continue to provide industrial repairs and machine shop services to industrial customers throughout the United States.
01. Our Vision
Superior provider of job shop services to the Midwest Region
#1 choice provider of coil processing mandrel drum design, construction, and repair services throughout the United States
These achievements are obtained through organizational commitment to Best Practices management principles, the employment of skilled personnel assembled in an environment that nurtures educational and financial growth, the development of sound business relationships with quality approved suppliers, by being supportive of local community activities and respectful of our environment; while maintaining competitive pricing to our customers and ensuring fair returns to our shareholders.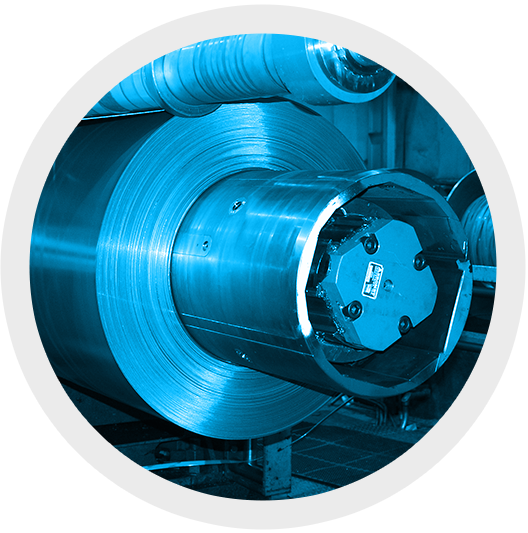 02. Our Mission
To provide customer focused machining, fabricating, and millwright services to the metals producing, processing, and manufacturing industries.
03. Our Values
Our Customers - are the purpose of our business. We will constantly strive to meet or exceed their expectations.
Our Employees - are a valued resource. We will treat them fairly, encourage individual development and improvement, and empower them in their jobs.
Our Suppliers - are our business partners. We will operate on the basis of mutual trust, improvement, and fairness and conduct our business in an ethical manner.
Our Community - is our home. We will act lawfully, responsibly, and be supportive of local activities.
Our Environment - is a precious asset. We will act responsibly and in accordance with laws and regulations.
Our Shareholders - are entitled to a return on their investment. We will responsibly manage our business to prosper.