Cutting-Edge Equipment Means Cutting-Edge Results
Aeromet uses top-of-the line precision equipment to design, manufacture and repair your machinery. View our list of machining and support equipment below.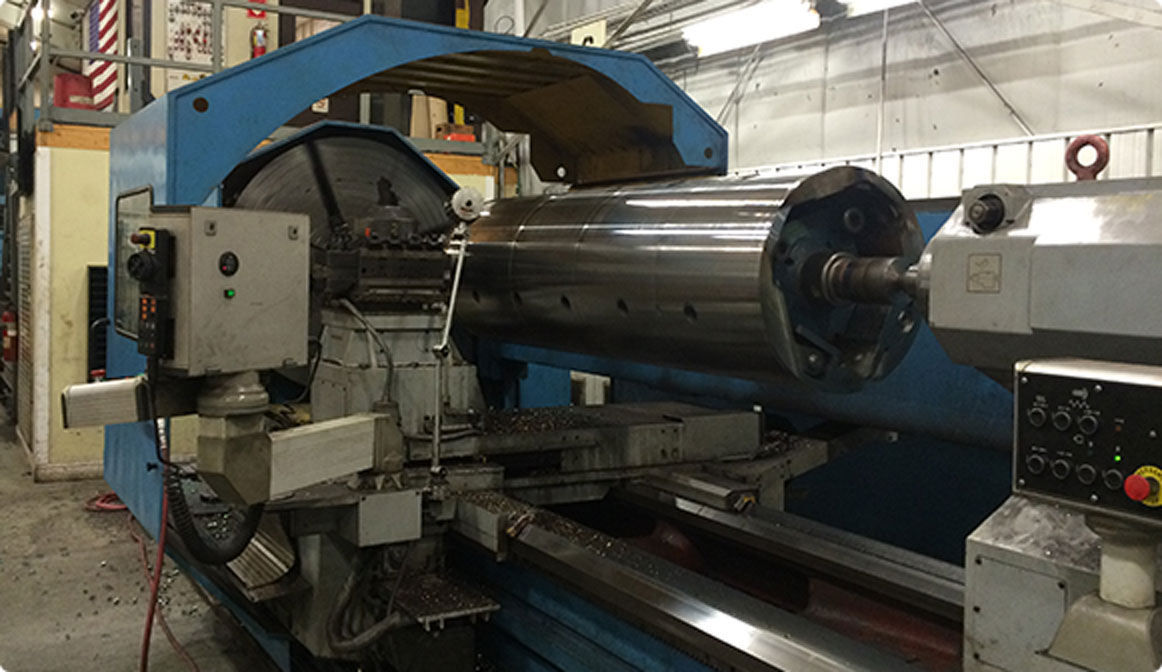 Turning Equipment
X-Axis
Z-Axis
Swing
Center to Center
CNC Ryazan Lathe
47"
3ft 11in
430" 35ft
10in
67" 5ft
7in
433"
36ft 1"
CNC Mazak Milltech Lathe
22"
1ft 10in
160"
13ft 4in
42"
3ft 6in
162.5"
13ft 6.5in
CNC Mazak Lathe
21.75in
1ft 9.75in
121"
10ft 1in
24" 2ft
122"
10ft 2in
CNC Gidding & Lewis VBM
45in
3ft 9in
69"
5ft 9in
74"
6ft 2in
n/a
Milling Equipment
X-Axis
Y-Axis
Z-Axis
W-Axis
CNC Union Floor Bar
394"
32ft
138"
11ft 6in
31.5"
2ft 7.5in
29.5"
2ft 5.5in
CNC Stanko Horizontal Boring Mill
96"
8 ft
63"
5ft 3in
39.4"
3ft 3.4in
27.9"
2ft 3.9in
CNC Stanko Horizontal Boring Mill
79"
6ft 6in
55"
4ft 7in
39.4"
3ft 3.4in
27.9"
2ft 3.9in
CNC Mazak Vertical Mill
61"
5ft 1in
22"
1ft 10in
21.7"
1ft 9.7in
n/a
CNC Union Horizontal Boring Mill
118"
9ft 10in
98"
8ft 2in
59"
4ft 11in
24"
2ft
MISCELLANEOUS SUPPORT EQUIPMENT
(1) 40 Ton Demag Overhead Crane
(1) 25 Ton Demag Overhead Crane
(1) 10 Ton Demag Overhead crane
(1) 20 Ton Taylor Forklift
24/7
Emergency Service
Committed to exceeding your expectations, we offer unparalleled emergency service. Aeromet mandrel repair specialists are available 24/7 for repairing or rebuilding mandrels and other machines to keep your business running smoothly. Our sales, technical and production services are on hand around the clock to ensure your satisfaction.
Markets We Serve
Whether you need mandrel design services, large capacity machining, or other repairs to keep the wheels of your industry turning, Aeromet has earned the trust of a wide range of industries and markets across the United States for nearly half a century.
Steel Producing/Processing
Packaging Equipment
Energy
Polymer/Plastics
Heavy Equipment