Large Capacity Machining
Aeromet offers CNC machining for large components, with applications in a variety of industries. From prototype production to medium runs, our team of experts uses machinery to handle complex jobs and achieve consistently high-quality results.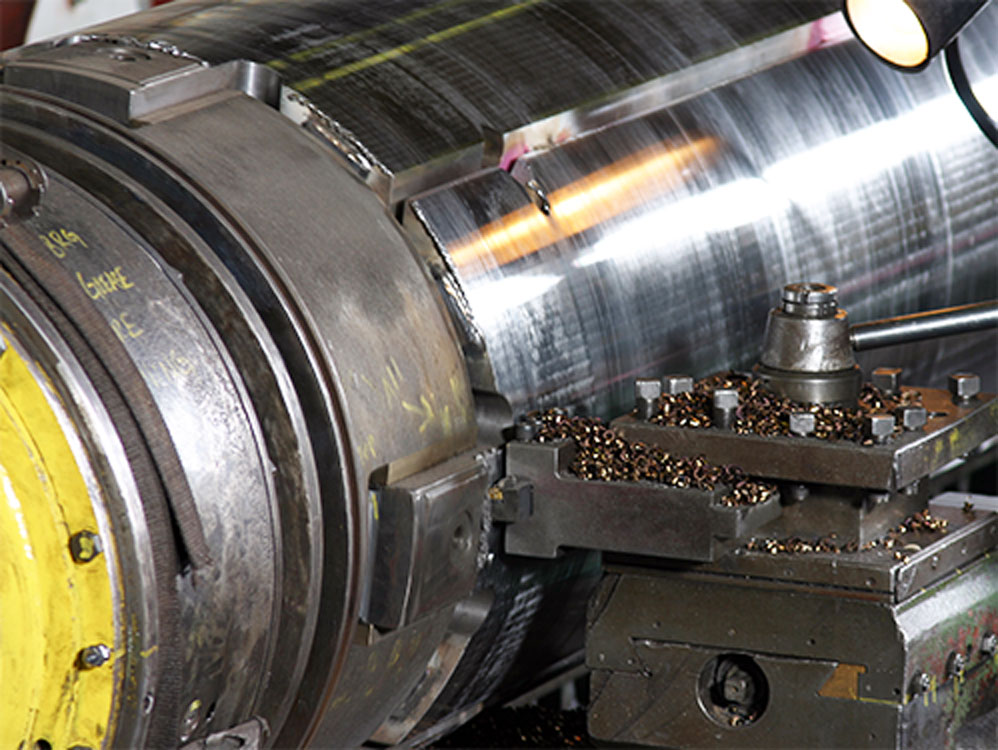 Executing all Phases of Manufacturing
Rely on Aeromet for a wide range of machining processes including milling, drilling, turning, pressing and threading. In addition, we provide in-house tooling, reverse engineering, CAD design and assembly.
State of the Art Equipment
Utilizing our state of the art vertical and horizontal machining centers and large swing lathe, we machine steel, aluminum, alloys, titanium, stainless steel and exotics, plus plastics to 394"L x 138"W x 84"H. Our turning capacity is up to 433"L and 72"D. We utilize 3 axis CNC machining capabilities, with 3- and 4-jaw chuck fixturing, and can accommodate materials up to 50 tons.
Transportation Services
Once the machining of your large component is complete, Aeromet can provide safe transportation of the constructed equipment for delivery to your location. For more information on our heavy and large component custom machining or our other services, please contact us today.
Large Component Machining Capabilities
Machining Processes

Milling
Drilling
Boring
Turning
– Contour Turning
– Form Turning
– Taper Turning
– Straight Turning
Threading
– External
– Internal

Tapping
Thread Milling
Internal Forming
Counterboring
Countersinking
Pocketing
Profiling
Reaming
Facing
Parting/Cutting

Equipment

Vertical Machining Center
Horizontal Machining Center
Lathe

Equipment Capabilities

CNC Control Capabilities
Large Swing Lathe

CAD Design Services
Reverse Engineering

Fixturing

Three-jaw Chuck
Four-jaw chuck

Custom Fixtures
Wide Variety of Set-up and Fixturing equipment

Materials

Steel
Stainless Steel
Aluminum
Alloy Steel
Brass

Bronze
Copper
Nickel
Titanium
Inconel

Monel
Hastelloy
High Comp
Wearable
Polyamide

Turning Diameter
Turning Length
Milling Length
Milling Width
Milling Height
Maximum Lifting Capacity
Secondary Services Offered

Press Work (500 tons)
Repair Warranty
Transportation

Assembly
Fabrication
Weld Build-Up

Production Volume

Prototype to Medium Volume
CASE STUDIES
Aeromet Industries, Inc was approached by a client in the steel producing industry to design and manufacture a mandrel drum that was capable of tremendous gripping power and a simplistic design for ease of maintenance and longevity.