General Machining Services
In addition to repairs for heavy machinery, we also offer design, custom CNC machining, and manufacturing. Our full service machine shop has the equipment and ability to machine nearly any part to exact specifications.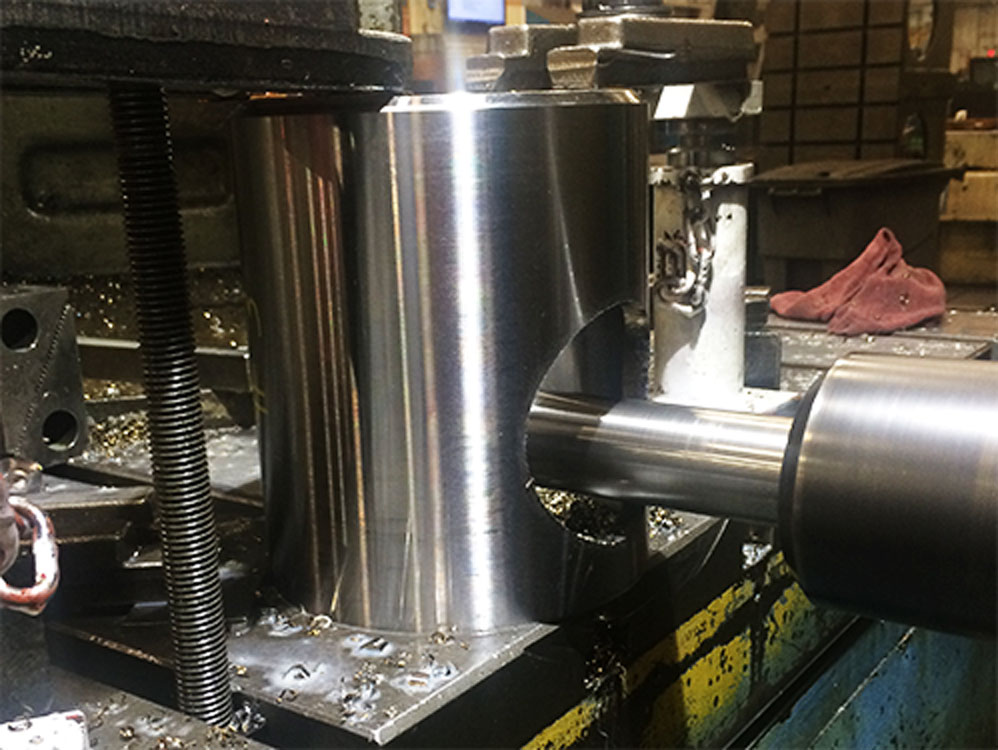 Pinpoint & Accurate Machine Design
Utilizing state-of-the-art Solid Modeling and CAM technology, we ensure each part is made in accordance with the appropriate drawing. Whether prototype development or medium runs, our team of experts executes all jobs with precision and achieves consistent results that meet stringent quality standards.
Heavy & Oversized Machinery
Aeromet machines large components with state of the art CNC vertical/ horizontal machining centers and CNC lathes for turning work. A variety of materials can be machined, which include but are not limited to steel, stainless steel, aluminum, titanium, alloys, exotics, and plastics up to 394" L x 138"W x 84"H. Our turning capacity is up to 433"L and 72"D and our heavy duty equipment allows for part capacity of up to 50 tons. We also offer transportation services to deliver your oversized equipment to its final location.
General Repair Capabilities
General Capabilities

Emergency Repair (24/7)
Welding
Modifications

Training
On-Site Inspections

Analysis

Failure
Troubleshooting
Laser Inspection

Documentation

Report
Budgetary Cost Estimate
Failure Analysis

Materials

Alloys
Steel
Stainless Steel
Aluminum
Alloysteel
Brass
Bronze
Copper
Nickel

Titanium
Inconel
Monel
Hastelloy
High Comp
Wearable
Polymide
Chrome
Moly Steel

Equipment Repaired

Mandrels
Cable Drums
Bridge Components
Hinges
Entry Tables
Edger Yolks
Belt Wrappers
Coil Cars
Screw Jacks
Slitters
Steering Guide Units
Hot Saw Equipment

Rotary Union
Cylinders
Screw Jacks
Oscillator Drive Units
Shaker Tables
Elevator Mechanism
Crane Wheels
Truck Axles
Gearboxes
Overarms
Furnace Arms
Line Guide Equipment

Components
Repair Techniques

Weld Build-Up
Redesign
Sleeving & Bearing Savers
Chrome Build-Up

Testing

Leak Testing
Pressure Testing
NDE
Die Penetrant

Assemblies tested in house when applicable
XRF Analyzer
Laser Inspections

Secondary Services Offered

Pressing (500 tons)
Repair Warranty
Transportation
Field Machining

Assembly
Fabrication
Weld Build-Up

Production Volume

Prototype to Medium Volume
CASE STUDIES
Aeromet Industries, Inc was approached by a client in the steel producing industry to design and manufacture a mandrel drum that was capable of tremendous gripping power and a simplistic design for ease of maintenance and longevity.