CNC Machined Iron Casting Turbine Components for the Power Generation Industry
01. Challenge
When a power generation customer needed a gas turbine inner barrel, they relied on Aeromet's skill and expertise to handle the machining of this critical, high-quality CNC component.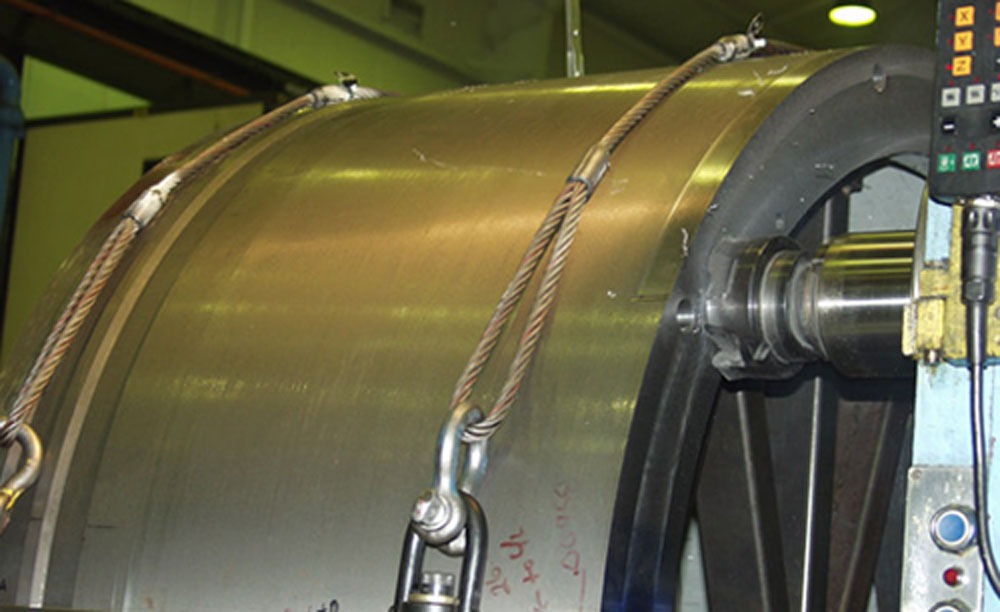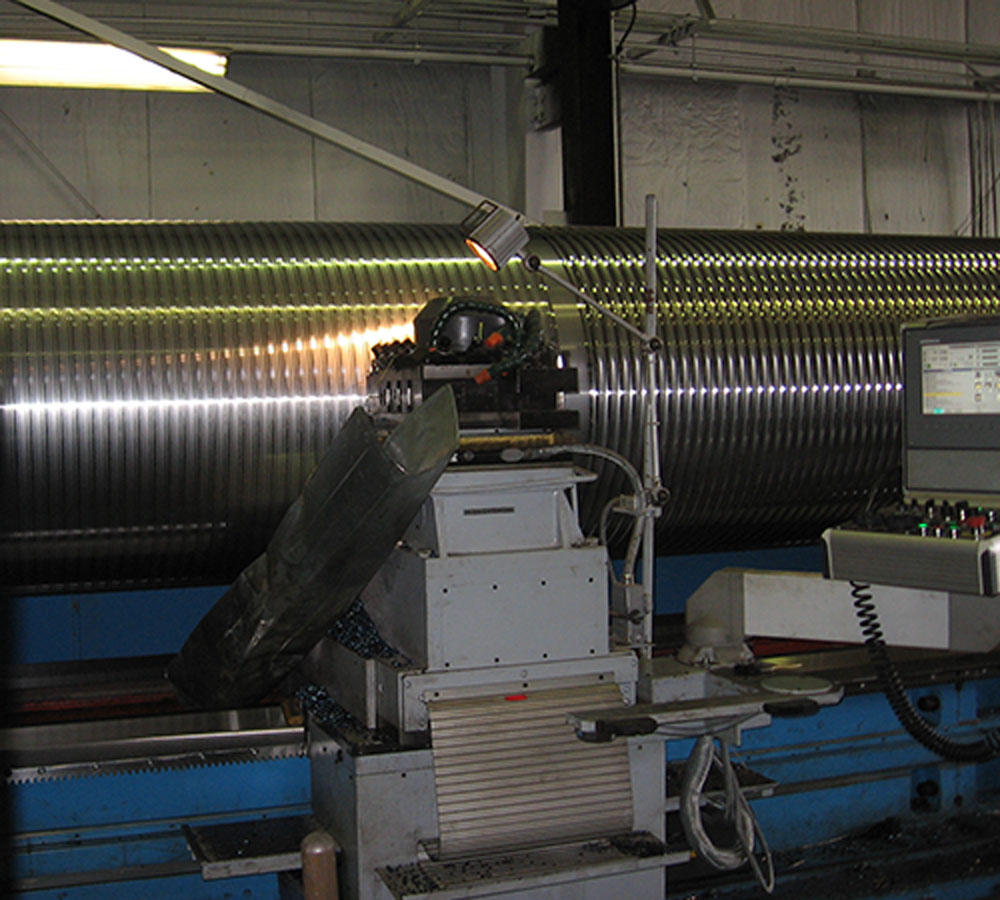 02. Approach
The customer supplied the iron casting and Aeromet's engineering staff used CAD/CAM software to design the barrel and create a solid model. The inner barrel was CNC machined on our Giddings and Lewis vertical turning lathe and with our Stanko horizontal boring mill. This component had a turned finish, a diameter of 60", a height of 40" tall, weighed 2,100 lbs. and met tolerances of ±.002".
03. Results
Components were examined during the machining process, and at completion, the barrel was extensively inspected to meet ISO 9001:2015 standards. Aeromet assembled, packaged, and delivered the parts to the customer's facility.
To learn more about this CNC machined iron casting turbine component project, contact us directly.
HIGHLIGHTS OF THIS CNC MACHINED IRON CASTING TURBINE COMPONENTS PROJECT
Product Description

Gas Turbine Inner Barrel

CNC Machining Capabilities Applied/Processes

Primary: CAD/CAM/Solid Model, CNC vertical turning, CNC horizontal boring
Secondary: inspection, assembly, packaging

Equipment Used to Manufacture Part

Giddings and Lewis VTL, Stanko Horizontal Boring Mill

Overall Part Dimensions

60" Diameter x 40" Tall

Tightest Tolerances

.002"

Material Used

Customer Supplied Iron Casting

In process testing/inspection performed

Extensive post production testing and extensive in process inspection of components

Estimated Part Weight

2,100 lbs

Industry for Use

Power Generation

Delivery Location

Greenville, SC

Standards Met

Customer Supplied Standards, ISO 9001:2015

Product Name

Inner Barrel