Aeromet "Stick and Run" Reversing Mill Mandrel for the Steel Producing Industry
01. Challenge
A steel producing industry client charged Aeromet with the task of designing and manufacturing a mandrel drum that was capable of tremendous gripping power, yet had a simplistic design for ease of maintenance and longevity.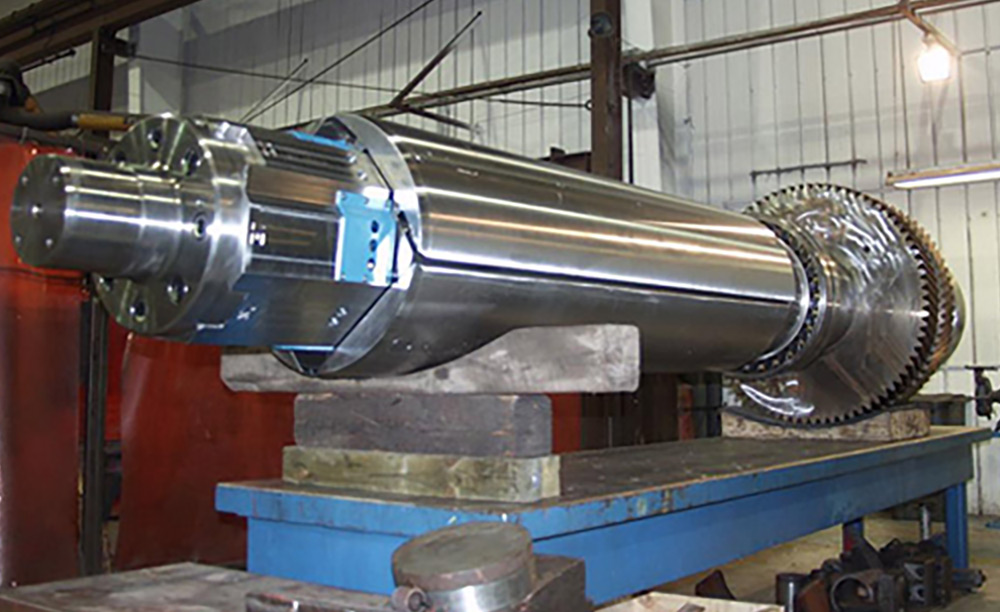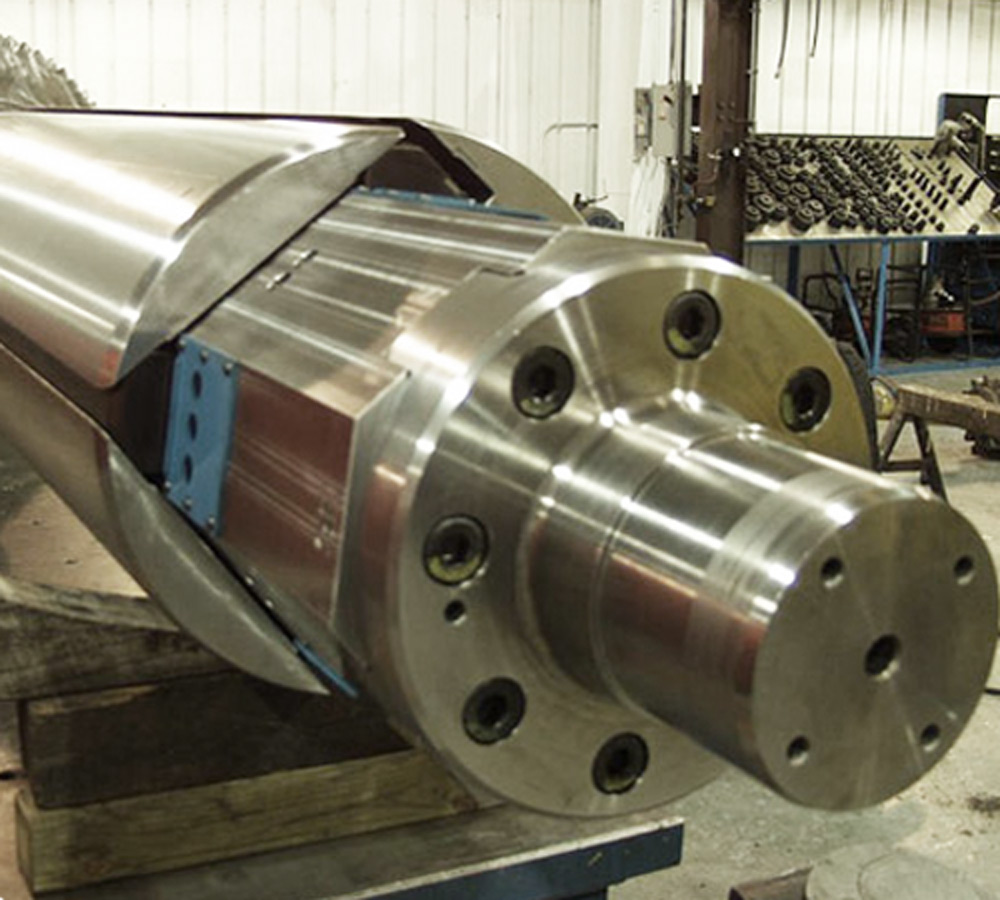 02. Approach
Aeromet's experienced engineers worked with the customer to determine their requirements, and designed and manufactured the "stick and run" mandrel. To machine this part, we used a CNC Ryazan lathe, CNC Union floor bar mill, CNC Giddings and Lewis bar mill. Made from 4340 steel HT to 160,000 yield and 4140 steel, the mandrel was CNC machined to 24" x 234", weighed 22,000 lbs. and met tolerances of ±.002". We applied chrome plating and ion nitriding with a turned or milled finish.
03. Results
After extensive inspection of the components during the production process and full testing of the mandrel once it was completed, our machining process met ISO 9001:2015 standards and fulfilled all of the client's requirements.
To learn more about this CNC machined Aeromet "stick and run" tension reel project, contact us directly.
Highlights Of This Aeromet 'Stick and Run' Reversing Mill Mandrel Project
Product Description

Aeromet Stick and Run Tension Reel

CNC Machining Capabilities Applied/Processes

Primary: Engineering, CNC Machining, Assembly, Installation
Secondary: Customer Consultation, Reverse Engineering, Chrome Plating, Ion Nitriding,

Equipment Used to Manufacture Part

Autodesk Inventor® and CNC Union Floor Bar Milling Machine

Overall Part Dimensions

24" x 220"

Tightest Tolerances

.002"

Material Used

Mild, 4140, 4340 Steel Heat Treated to 160,000 Yield Strength

In process testing/inspection performed

Extensive post production testing and extensive in process inspection of components

Estimated Part Weight

22,000 lbs

Industry for Use

Steel producing, Cold Mill, single stand reversing mill

Delivery Location

Midwest, USA

Product Name

Stick and Run Mandrel